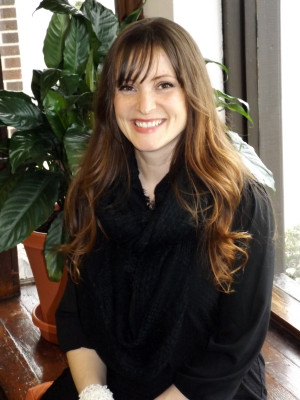 Make an Appointment with Heather
Call or Text :
(816) 868-8247
Heather
Heather is a creative stylist who loves a challenge. She has worked in the beauty industry for 9 years and specializes in rich color and great styles. She loves to work with wedding parties and is always up for trying fun styles and new techniques.
After graduating from the Independence College of Cosmetology, Heather worked at Torry's Salon and Spa for 4 years, then moved to Classic Touch Salon (an Aveda concept) for 5 years. She values continued education and has studied color concepts, correction and technique through Wella Color Professionals, and color technique through Aveda. She has also enjoyed continued training in styling and updos (through Pureology), extension techniques, cutting, coloring, color correction and business.
Outside of work, Heather enjoys being a mother to her two kids, keeping the family active, and experimenting in the kitchen.
Heather says, "I love making people feel great about themselves. In order to conquer anything you first have to have the confidence to try. I like knowing I help with that."
Services by Heather
Hair
Cuts
Color
UpDos
Highlights
Smoothing Treatments
Perms
Men's Cuts
Etc.
Brow Tinting
Brow Waxing
Facial Waxing
Copyright 2015 Just for You All Rights Reserved. | Design by
Lost Scribe Ink