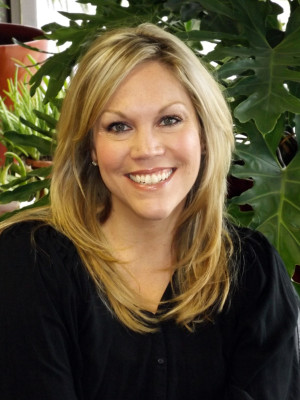 Make an Appointment with Monica
Monica
Monica has been in the beauty industry for 20 years and takes pride in staying current and up to date on all the newest techniques and styles. She began her career in 1995, working at Great Clips and Glamour Shots, and has taken many opportunities for advancement and continued education since.
In the late '90's, Monica briefly worked at two different family owned salons. Her advanced education began in 2001 when she worked at Mario Tricocci Salon and Day Spa in Overland Park, KS and Leawood, KS as a colorist.
In 2004, Monica opened her own salon, Monica's Boutique, in her home. The salon was a success until 2007 when a job transfer sent Monica and her family to Woodland Park, CO where she worked at Studio West Aveda until coming back to Kansas City in 2009. She worked at Salonami in Independence until 2013 when she decided to leave the corporate salon environment in favor of being her own boss.
When she is not learning or working, Monica enjoys yoga, the gym, cooking, live music, live theater, decorating and dancing.
Monica's continued education credits include:
(2014) What's Sexy Now?… Big Sexy Braiding Class
(2007-2013) Aveda Education
Benchmarking (2013)
Points of Difference (2013)
Full Spectrum Deep (2013)
Harrywood Six Figure Hair Dresser Tutorial (2012)
Ayurvedic Eye Treatment (2012)
Marcia Teixeira Brazilian Keratin Treatment (2011)
Beauty on Demand Treatments (2010)
Full Spectrum (2010)
Sensory Experience Hair Care (2008)
Creating Reds and Blondes Rituals (2008)
Principles of Grey Coverage (2008)
Full Spectrum Deep (2008)
(2001-2002) Mario Tricocci Salon and Spa Hair Colorist Training Program
4 month advanced training program
Training with Koleston Perfect Wella
Services by Monica
Hair
Cuts
Color
Highlights
Perms
Men's Cuts
Nails
Etc.
Brow Tinting
Brow Waxing
Facial Waxing
Stress Relieving Treatment
Reflexology (Hands and Feet)
Head, Neck and Shoulder Massage
Copyright 2015 Just for You All Rights Reserved. | Design by
Lost Scribe Ink